CRSSD Fest x IHOS Present: WAX MOTIF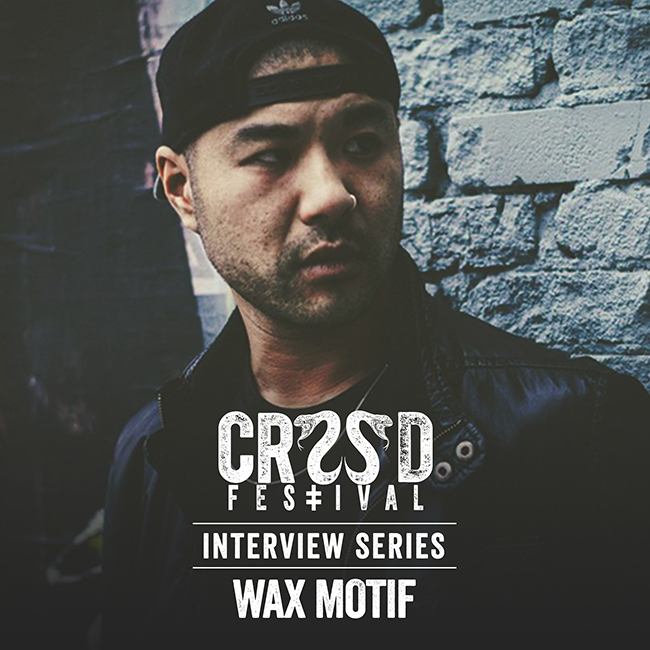 International House of Sound has teamed up with FNGRS CRSSD to bring you profiles on some of the hottest up and coming DJs and producers billed on the upcoming CRSSD Festival line up. If you're unfamiliar, CRSSD Fest is the newest electronic music festival happening the weekend of March 14th & 15th at Waterfront Park in San Diego. The line up is exquisitely curated to include everyone from Pleasurestate, Flight Facilities, Hot Natured, Classixx, to Seth Troxler, Aeroplane, Jamie Jones and Breakbot, making CRSSD Festival one of the hottest electronic music festivals to hit Southern California this year. This series is set to bring a closer look at some of the newest DJs and producers on our radar that perhaps you're not as familiar with. You can grab festival weekend passes here!
First up in this series is Australian producer Wax Motif who made his way out from Sydney to our sunny LA shores not too long ago. His music is characterized by terms like "G House" and is guaranteed to get you up and swaying from dusk til dawn. Motif has collaborated from everyone like Tommy Trash to Destructo and has remixed tracks like Tinashe's "2 On" and Deadmau5's "Raise Your Weapon." Check out the mix his latest "Nummber 1 Gurrrl below. Read the interview after the jump.
IHOS: How would you define "G House"?
MOTIF: I like to think of it as a pretty broad term that includes any house beat with rap and RnB elements and vocals infused into it.  Kind of like the darker, moodier 2015 reiteration of Hip House but with more half time sections.
IHOS: What would you say inspired the big move to the states?
MOTIF: Mainly the scene that exists out here.  You meet so many people being based out of LA and have the opportunity to work with some of the best in the world whether they're producers, business people or A&Rs.  There are more touring opportunities too and the scene here is always very active.
IHOS: Is there something you miss about Sydney that you don't find here? And is there something you love about the states that you can't find in Sydney?
MOTIF: I miss walking to places.  You pretty much need a car to get around in LA but in Sydney its pretty easy to go for a stroll and grab a coffee or meet your mates.
I guess the thing I miss most about LA that Sydney doesn't have are dispensaries! LOL
IHOS: What has been your favorite venue to play?
MOTIF: HARD festival right here in LA.
IHOS: What has your experience been like with festivals, and what are you looking forward to about CRSSD?
MOTIF: They're usually always pretty fun! I think CRSSD has done an exceptional job of curating a forward thinking yet accessible line-up.  Plus I LOVE San Diego! It reminds me a lot of Sydney.
IHOS: Is there someone on the CRSSD line up that you're looking forward to sharing the stage with?
MOTIF: Yeah all my buds Flight Facilities, Odesza, Nina Las Vegas, Bixel Boys, Treasure Fingers, Carmarda & SNBRN.
IHOS: What are 3 tracks that tipped your interest in pursuing production?
MOTIF: Its pretty hard to pick individual tracks but definitely the 3 most influential dance artists to me when I was starting out were Armand Van Helden, Daft Punk, Basement Jaxx.
IHOS: What's currently on rotation in your playlist?
MOTIF:
For the car:
Tyga – Switch Lanes
Nicki Minaj – One
Salva – Freaky Dancing
For the club:
Tiga – Bugatti (Jauz remix)
Prince – FunknRoll (Chirs Lake edit)
Lucas & Steve – Craving
IHOS: What's next for you in the remainder of 2015?
MOTIF: For 2015 we're planning another Australian tour around May/June followed by a North American tour around Summer time.  Also a string of releases coming throughout the year, the next one is a remix/re-edit I did of Style of Eye on Ultra/SONY followed by a remix of Etnik's "Unclassified" for OWSLA.

Grab weekend passes here!