International House of Sound Presents 5/7/14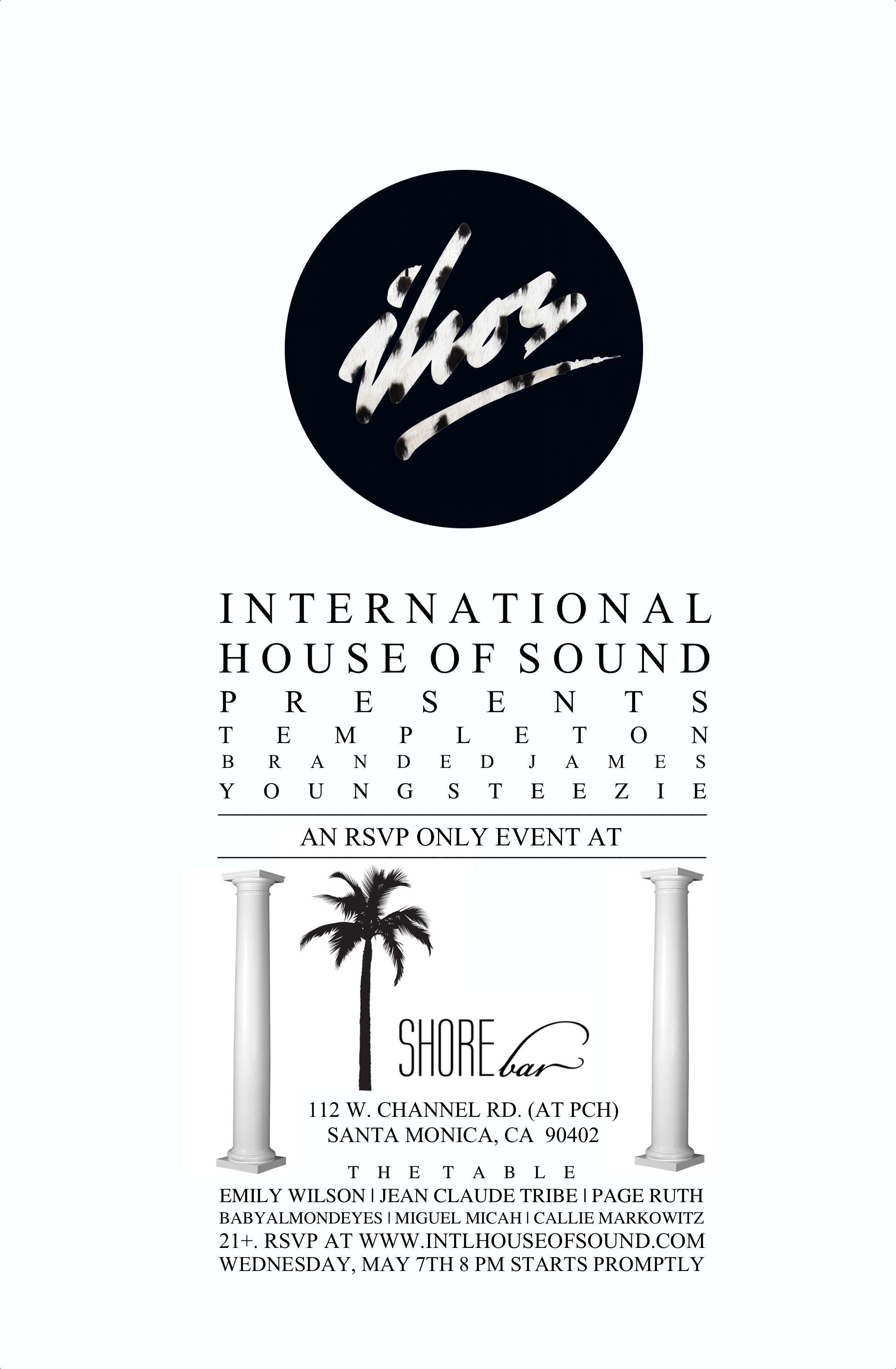 We're back! And more than ready to bring you our second night of sophisticated dance music for your listening pleasure.  Last time, the party was magical with beautiful people, great music and plenty of dancing.  We are taking over our beloved Shore Bar once more to bring you three of L.A's finest DJ/producers.
Two are familiar faces from the first party, TEMPLETON and Young Steezie, and one you have yet to fall in love with that goes by the name Branded James.  All three have definitely put a big blip on our radar with sultry dance music ranging from house, deep house, nu disco and indie dance.  Below you will get a taste of their music and what you can expect from these three burgeoning talents.
Mark your calendars for Wednesday, May 7th and make sure to RSVP.  The show will begin promptly at 8 p.m.  We look forward to seeing you there.  And please, do let the ermine fur on the invitation fool you.
Branded James & Young Steezie:
[soundcloud url="https://api.soundcloud.com/tracks/141179639″ params="color=000000&auto_play=false&hide_related=false&show_artwork=true" width="100%" height="166″ iframe="true" /]
Templeton:
[soundcloud url="https://api.soundcloud.com/tracks/146120535″ params="color=000000&auto_play=false&hide_related=false&show_artwork=true" width="100%" height="166″ iframe="true" /]