IHOS PRESENTS THE NYE MIX BY COOPER SAVER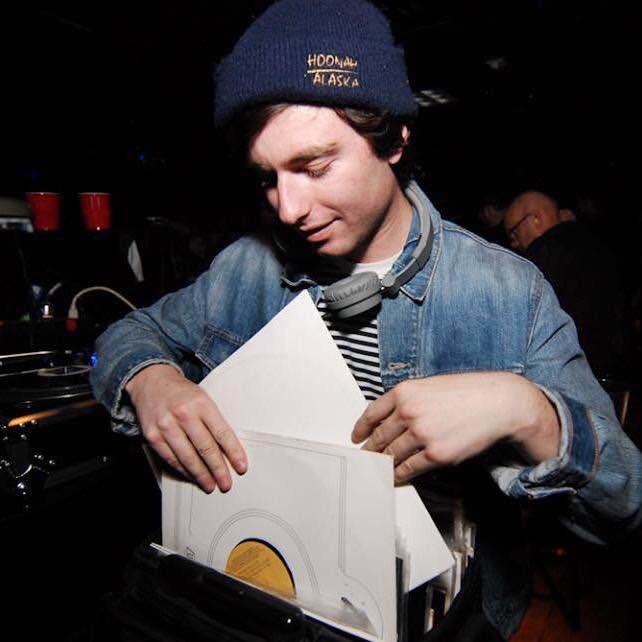 The temperature's dropping and it's getting a little wet from the rainy season but that doesn't mean the fun ends. If anything, crowds are swarming into cramped spaces to dance and generate some body heat. Angelino Cooper Saver brings the fire with his atmospheric beats and versatile styles, with vibes to match any mood of night-  but NYE is extra special and so is this mix. Cooper Saver has definitely been on our radar with his impressive resume of not only producing music but also running the reoccurring loft party Far Away, among throwing other eclectic dance events ranging from bigger concerts to warehouse raves, and to top it off as a renaissance man of musicality: writing prolifically about music via artist interviews and reviews. He is unstoppable, and we ain't even complaining.
The mix is etheral dance heaven, slowly luring us into a gold dusted spaceship and taking us along on a ride full of laser cut synths and sci-fi harp like sounds. Everything beyond is one classic throwback to more contemporary tracks. Cooper managed to retain the essence of each sample while elaborating and revisioning each harmony into aural congruity. If you're feeling this, don't hesitate to download this mix for free. And if you're feeling like you want more, check him out in person.
1/9 – Far Away with Permanent Vacation
Check out the interview and tracklist after the jump!

IHOS: How did you get into DJing and music production?
CS: When I was in middle school, I had a very small wordpress blog with a couple of friends and we would just share tracks we were into and make monthly playlists of our favorite new discoveries. When kids started throwing house parties in high school, we'd be responsible for the music – so naturally I started DJing from there. Producing didn't come until much later, and I'm only just now reaching a point where I'm feeling comfortable enough to release things.
IHOS: I heard you've also written about music too, is there some sort of correlation or crossover between writing about music versus making it?
CS: Yeah I still write about music regularly, but definitely not as much as I did before. This is an excellent question because I think about it often. I feel like having the opportunity to pick the brains of musicians I admire is amazing and very beneficial to my own music. There's a lot more to a good conversation than just tips and tricks; I've been lucky enough to interview many inspiring bands and producers that have told me stories I'll never forget…and it almost always ends with a piece of advice that I can apply to my own work in the studio.
IHOS: Far Away has been a gem in the underground LA dance scene. Did you expect it to blow up as it has? Did it happen organically?
CS: To me it's still a baby, I'm always shocked when I meet new people who know about it. It happened organically and it hasn't changed much since I first started it. No sponsors, no money! I'm extremely grateful to have rad friends who are down to help out and believe in the cause. The very first Far Away party took place at the Short Stop in Echo Park…Suzanne Kraft and Woolfy played. After that I started exploring lofts and warehouses, and then it really grew from there. The summer after the project launched was when things picked up some real momentum. The mixtape series has certainly helped spread the word too. Now it's reached a point where some of the previous guests have told their friends, so people I really love are interested in coming to LA to hang out and play for us – I think that's what keeps me inspired to continue
IHOS: With the ongoing debate about analog and digital, what are your thoughts on vinyl–curse or blessing?
CS: Curse because I spend all my money on records. Blessing because there's nothing like it in the whole world… and playing it teaches you to master the art of patience, which is something that a ton of people can't seem to understand
IHOS: What's your most prized possession in your vinyl collection?
CS: I think it might be this private pressing that came out of Melbourne in 1996. I heard the track in a mix, found down the guy who made it, and sent him an email. I was not expecting a reply. He got back to me and said he had a couple of copies left in storage, and after some negotiating I got a copy of my own. There probably aren't that many people out there with this record and the artwork is incredible.
IHOS: How did you come up with your name?
CS: Haha, this is actually my real name. People never believe it. Cooper was my mom's last name before she married my dad, and of course Saver is my dad's last name. So I'm basically two last names put together. I can't stand seeing my name on things, but I guess I would feel even worse if I chose a whack stage name. I could have been one of those guys with a DJ name that's like, an alternate spelling of a celebrity's name or something backwards, or without vowels…ahh it could have been bad.
IHOS: I noticed you have played at different venues from warehouses to bigger events like the Pacific Festival, where do you prefer to DJ at and why?
CS: Yeah the differences between venues like Coachella and Pacific Fest compared to warehouses or even tiny bars are very big. As you can imagine, there's a certain kind of feeling that comes with playing big festival stages on huge sound systems, but for me it can NEVER compare to the thrill of playing an intimate, dark, sweaty after hours loft or warehouse. Don't get me wrong, those huge production events are amazing and an absolute pleasure to play, but I feel weird about DJs being a spectacle. I rather be on the floor with the lights off – that's when the real magic happens. If you know, then you know what I'm saying.
Patrick Cowley – Sea Hunt
GL – Won't You See (Gerd Janson mix)
House of Spirits – Holding On (Jacques Renault remix)
new track from Palmbomen coming out on Beats In Space early 2015
Francis Inferno Orchestra – Watching The Stars
Fantastic Man – Animal Language
Bell Towers – Deep Forest
Unknown – Unknown
Golden Teacher – After Party People
Henry Gilles – Trance Atlantic Edit
Andras & Oscar – Looking Back
Lord Of The Isles – Ultraviolet
Loose Joints – Untitled
Lnrdcroy – Time Zone (Mix 2)
Steve Summers – Black Frames
Dude Energy – Renee Running
Turkish Prison – Overboard